---
How To Install Flexispy Without the Target Device
Undetectable on their phone, don't get caught! Listen to Phone Calls. Bug Your Room. Track Locations. View Text Messages. Access Contacts.
10 free spyware removal tools
Maybe I like a softwa re whose function is more powerful. Advanced Monitoring Software. This is an advanced Monitoring Software for computer organization and after using it organization can imp rove work productivity and stop misuse of internet. Thanks for sharing. Although I think it is an useful software, but maybe micro keylogger is better. With Micro Keylogger, you will know everything that is happening to the computer.
mobile spy free download windows xp sp2 genuine key!
Top 6 Free Antivirus Apps for Windows Phone.
How does it work??
Download Cell Spy Software for Windows Mobile?
What do you think about Employee Desktop Live Viewer? Do you recommend it?
Dreaming of an ad-free web? Browse with Brave. Learn more.
spy iphone 8 Plus software!
spy phone phone tracker?
how to spy android;
Download Cell Spy Software for Windows Mobile.
globe phone tracker.
spy on cell phone without them knowing.
View full description. Microsoft Word Microsoft's latest and greatest, with huge compatibility improvements. Microsoft Office The quintessential productivity suite. Microsoft Excel Smarter and easier workbooks. However, if you want ongoing and more comprehensive protection, one of the other options listed above may be a better choice. Additionally, Spybot Search and Destroy Free is extremely slow to scan and tends to throw back a good number of false positives.
Best Anti-Spyware
Free Fixer suits its name quite well. This antivirus tool is a freeware option designed to help remove a selection of unwanted programs. That includes spyware, adware, viruses, and other computer-infecting bugs. FreeFixer gives you the option to have scheduled scanning, although it limits that scheduling to once a day. Instead, it only focuses on areas where potentially unwanted programs typically get installed.
The software also includes the option to delete files based on exact file paths, and a system file checker for administrators to check protected files. Fair warning: You cannot quarantine files with FreeFixer. Positively, FreeFixer identifies files across a large number of categories.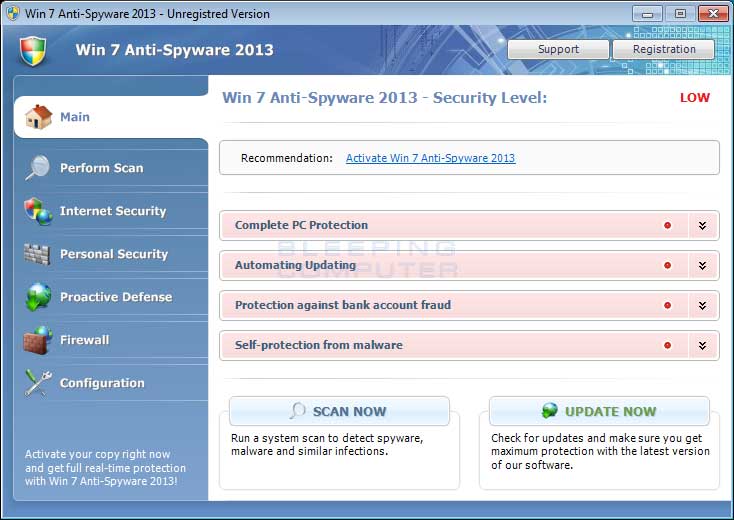 It will tell you when something is whitelisted. Norton Power Eraser is an extremely targeted tool.
You can do a normal rootkit scan, scan for unwanted programs, or performed one of three specialized scans reputation scan on files and folders, system scan, and a multi-boot scan for computers running multiple Windows operating systems. You can also create a system restore point using the tool to backtrack on all changes after a scan and removal process.
How to recognize spyware on your device
Malwarebytes has a few free tools that work well to remove various types of spyware. Adwcleaner is almost as simple a spyware removal tool as it gets.
But the best way to identify if you have been infected is to use a spyware scanner, which will be included in any spyware removal software. Network and subnetwork : nck and nsck. TechWeb Technology News. USA Today. Application security Network security. You can spy on virtually any phone remotely and invisibly. Stealware diverts the payment of affiliate marketing revenues from the legitimate affiliate to the spyware vendor.
You scan for adware, quarantine files, and view your scanning log if needed. A few additional settings let you adjust what the software does. That includes the option to create a debug log, and a long list of actions the program can take during the repair process such as resetting your firewall, proxies, and Chrome policies, among others.
Protect Yourself from Spyware
You simply download the program and run it. However, if you have some particularly vicious rootkits embedded in your file system, it may be necessary.
You may also like!
The 11 Best Free Spyware Removal Tools.
Free Malware Removal Tool | Anti-Malware Scan Software.
android spy trial!
Spyware & Virus Removal?
Unlike Malwarebytes Adwcleaner, you do need to install Anti-Rootkit.